Risk Management approach systematically implemented
Our methodology involves
the review of risks and opportunities at the strategic, operational and organizational levels
and the assessment of weaknesses likely to prevent the company from achieving targeted goals. We manage all risks which may affect activities, processes and corporate assets. We propose solutions setting acceptable risk limits manageable in a coordinated way.
A talent pool uniting 250 experts around Executive Partners Group
All our Senior Advisors include corporate finance considerations into their work
Recommendations we issue always reflect financial constraints which may be faced.
Missions carried out in teams of pairs.
Our services may be provided in France or other countries.
Notre mode opératoire
A team of two experts bringing complementary skill sets and wide-ranging experience warranting flawless execution, short-term deliverables and sustainable results.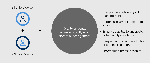 We work jointly with your teams which will be involved at all stages of our assignment.
Our recommended action plans will be fully aligned with your company's goals.
Setting goals
Identification of risks and opportunities

Design of relevant solutions and strategies

Key performance indicators
Action plan
Execution and monitoring

Milestones

Progress reports

Identification of problems and improvement opportunities
Post-assignment follow-up